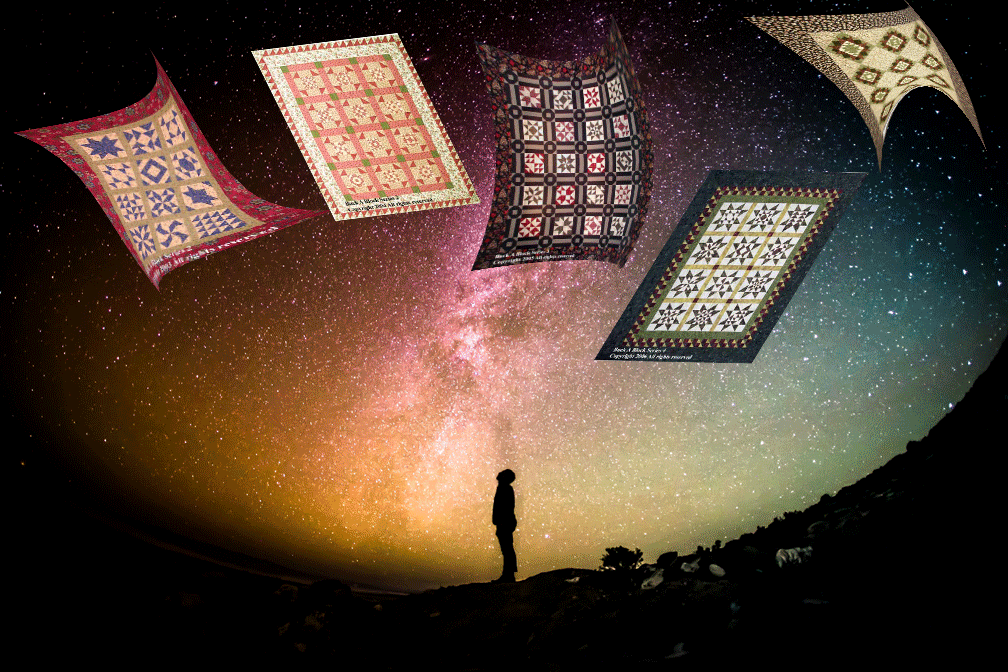 Buck A Block is a multi-part program run by independent quilt stores where you received part of a quilt kit every month.  During the first ten years of the program the quilt patterns were all 12 block sampler quilts. You picked up a block kit once a month for 12 months.  These kits only cost $1, thus the Buck A Block name.  Once you had the blocks sewn, you needed finishing fabrics for the setting of the blocks.  
The s"NEW" Buck a Block began in 2014 with Series 11.  Now the block pattern stays the same and the fabrics change.  You still pay only $1 a block, but now you make 8 blocks in a month.  So you pay $8 a month.  
The New Buck a Block is much simpler, you do not need much more fabric for finishing as the quilt top is just made of the blocks. (You do need binding and backing).   Another benefit of the NEW Buck a Block is that the patterns are multi-sized, so you can chose how big to make your quilt.  If you want a bigger quilt, you buy more kits every month.